GRANDE LOBBY

A favorite place for our residents to get together and socialize every day, the Grande Lobby will feature all new paint, furniture, furnishings, lighting, and window treatments. Share stories with friends, relax in front of a cozy fireplace, or just simply enjoy a comfortable space to read the paper or a good book. Whatever your preference, the Grande Lobby will be a new favorite spot.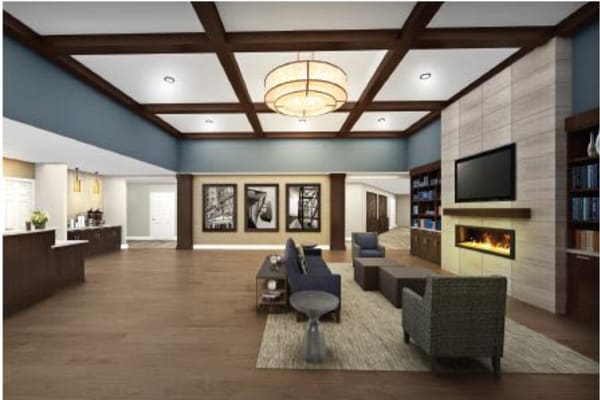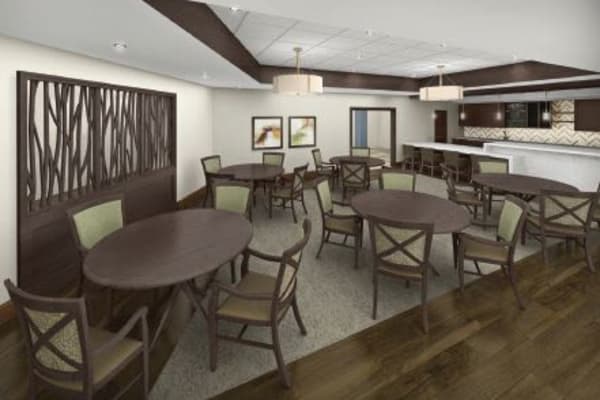 SENSATIONS DINING ROOM
With a fresh brush stroke, we are redefining resident dining. Our residents will enjoy a tranquil dining experience in our beautifully remodeled Sensations Dining Room. We're completely updating this space with new furniture, flooring, decorations, lighting, and window treatments to create an elegant yet comfortable place for residents to socialize and enjoy a delicious, chef-prepared meal.x.
SECONDARY LOBBY 
Our remodeled Secondary Lobby and Sitting Area is a comfortable space for our residents to congregate and relax together while enjoying refreshments from our Hospitality Counter. Offering function and style with redesigned flooring, paint, lighting, decorations, and window treatments, the all-new Secondary Lobby will be a warm and welcoming space for all!